100% Agave Extra Añejo Tequila by Casa San Matias.
Two pieces of art merge into one. From the creation of the decanter, designed by famous Mexican artist Sergio Bustamante, to the traditional method of production and its 6 years of ageing, Rey Sol is guaranteed to provide one of the most pleasant experiences ever to grace a tequila.
Appearance
It has an intense amber bright colour with orange intense copper highlights. Aroma The aroma is of oak, chocolate, vanilla, hazelnut, roasted almonds, and dried fruit.
Taste
At the start of the mouth, it is sweet and great bodied, where the oak notes are dominant. Delivers a long-lasting end of chocolate and almond flavours.
Food Pairing
To be served in Riedel glass for fine dining. Pair it with medium-well red meats and as an accompaniment to be enjoyed with dessert and coffee.
The Majestic Sun is a symbol of strength and ineffable beauty. The star that produces admiration and is the inspiration of renowned artist Sergio Bustamante to design, build and shape his masterpiece on glass. A work that reflects on every line the spirit of México and became home of our best Extra Añejo Tequila, Rey Sol.
Two works of art that come together to reveal the greatness and majesty of the most iconic elements of our diverse culture: Art and Tequila
Alcohol content : 38%
Bottles content: 700mL
Origin : Mexico
Share
View full details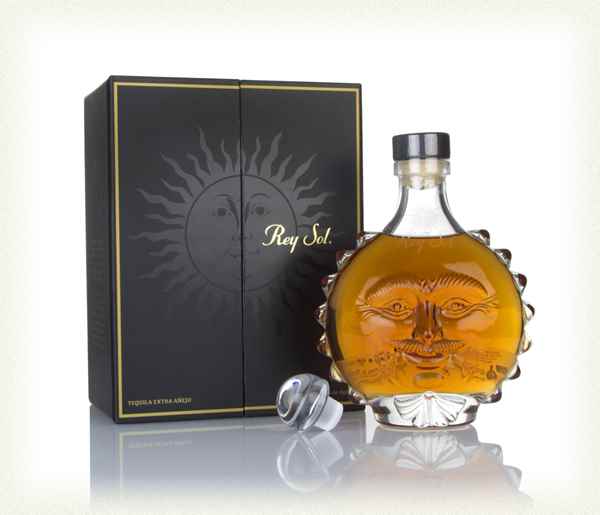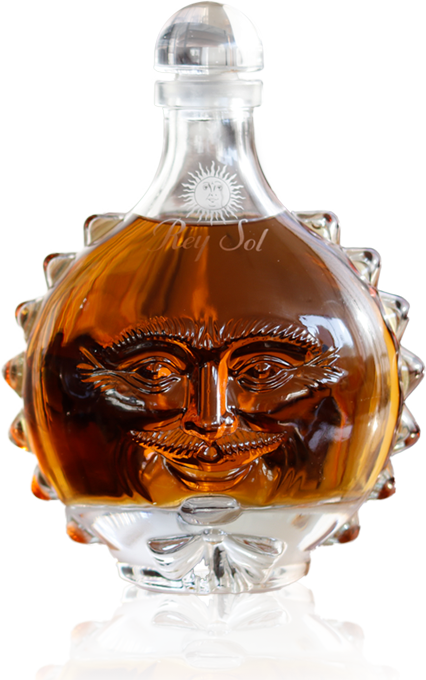 Purchase our libations
Our entire portfolio is available through DrinksUp.com.au