Crisp and Clean 
Pau Maui Vodka is the only Vodka in the world made from Maui Gold Pineapples. Why start with Maui Gold Pineapples? Production for Pau Maui Vodka happens in the middle of Hawaiian pineapple fields that have been harvested for over a century with access to the best pineapple in the world. The extra sweet Maui Gold Pineapple is perfect for fermentation due to its high sugar content. Even though pineapples are used for fermentation in Pau Mau Vodka, there is no pineapple taste, instead we are left with a very clean and crisp premium vodka. Pineapples in Maui have the benefit of warm sunny days, cool nights, fresh water, and volcanic soil, allowing for clean fruit. Hawaiian pineapples take 18 months to grow but are only ripe in the field for 2-3 days. It is essential that pineapples are picked at the perfect time because pineapples will not continue to ripen once they are harvested. We only use pineapples that are picked at the optimal stage of ripeness to give Pau Maui Vodka the clean and refreshing finish for which it has become known.
Aloha
Pau Maui Vodka is an authentic expression of aloha, encompassing the gratitude for Maui's agriculture, passion for the Hawaiian Islands and strong love of its people. Cory Nigbur, Master Distiller, feels that Pau represents the Hawaiian culture by "preserv(ing) the Maui pineapple industry and giv(ing) consumers a way to enjoy a little Aloha anywhere they may be." You do not have to be in the Hawaiian Islands to experience Aloha. No matter where you are when you enjoy Pau Maui Vodka, you are giving a cheers to everything Aloha stands for: love, affection, peace, compassion, mercy.
Pau Maui Vodka, from Hali'imaile Distilling Company, is set apart from the rest by starting with local ingredients and distilling in small batches, using unique stills. Every part of the distilling process is one of a kind and designed in house. The process is unique because we can achieve purity in one distillation by using fourteen-foot columns made from one hundred percent pharmaceutical grade glass stills.
Alcohol content : 40%
Bottles content: 700mL
Origin : Hawaii
Share
View full details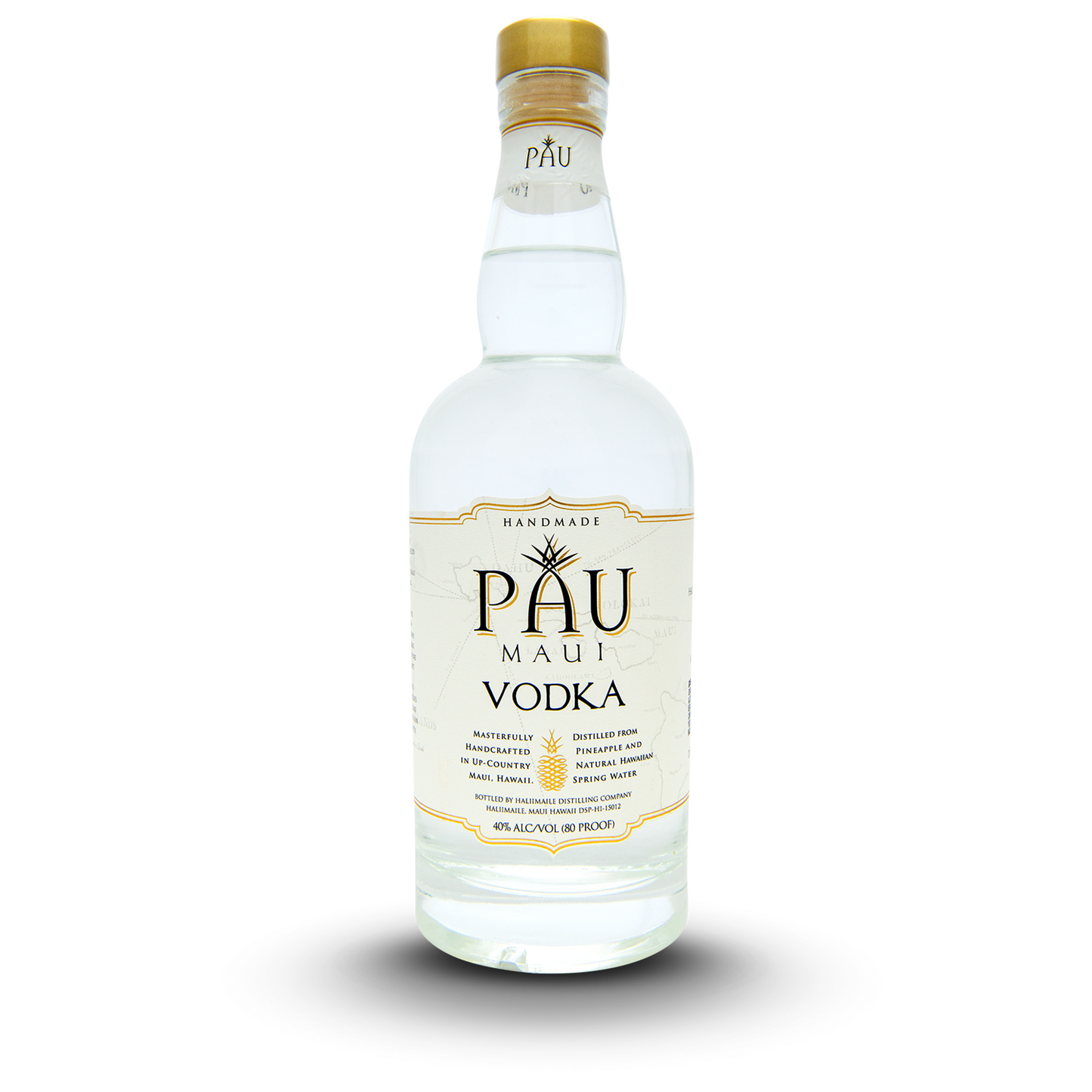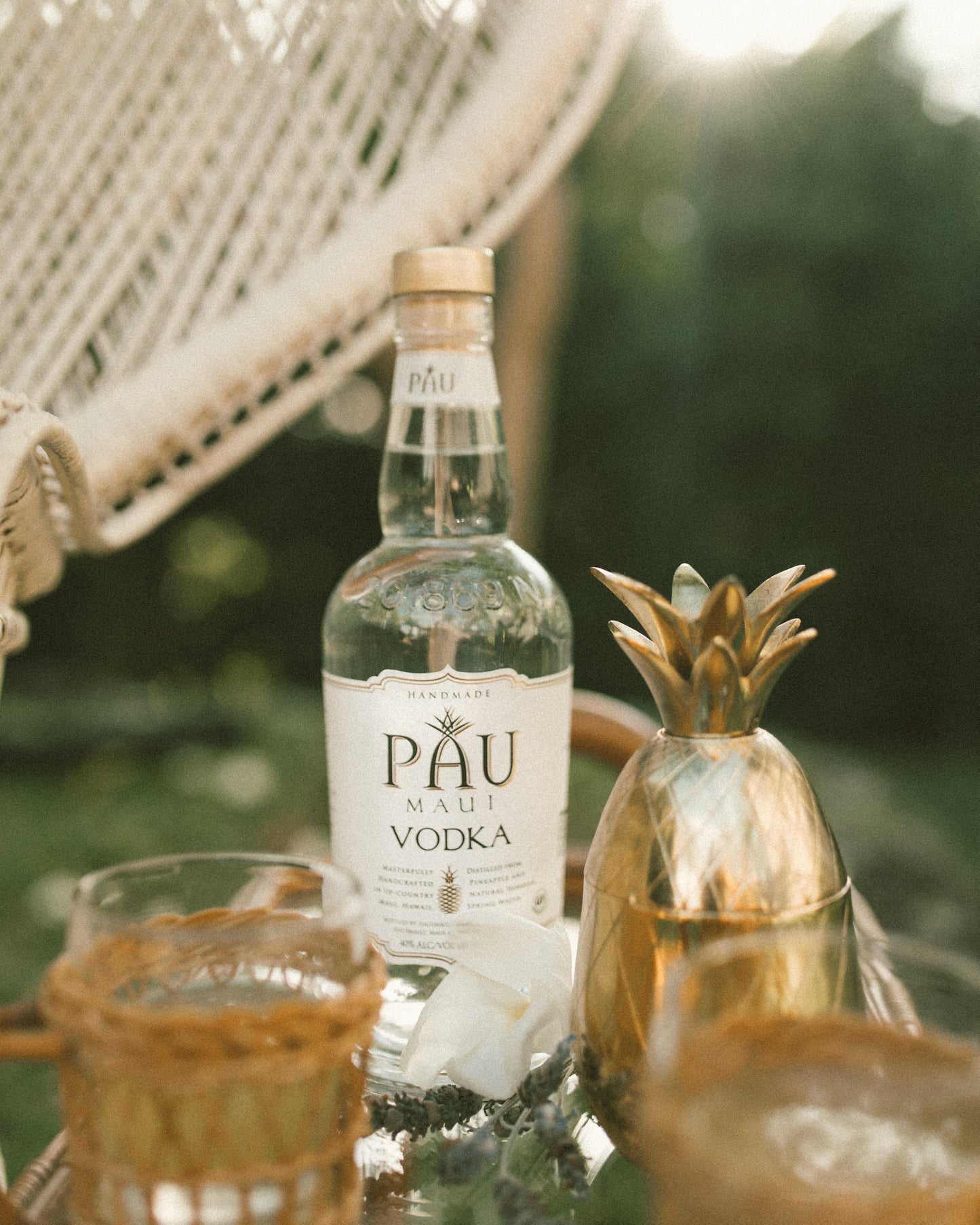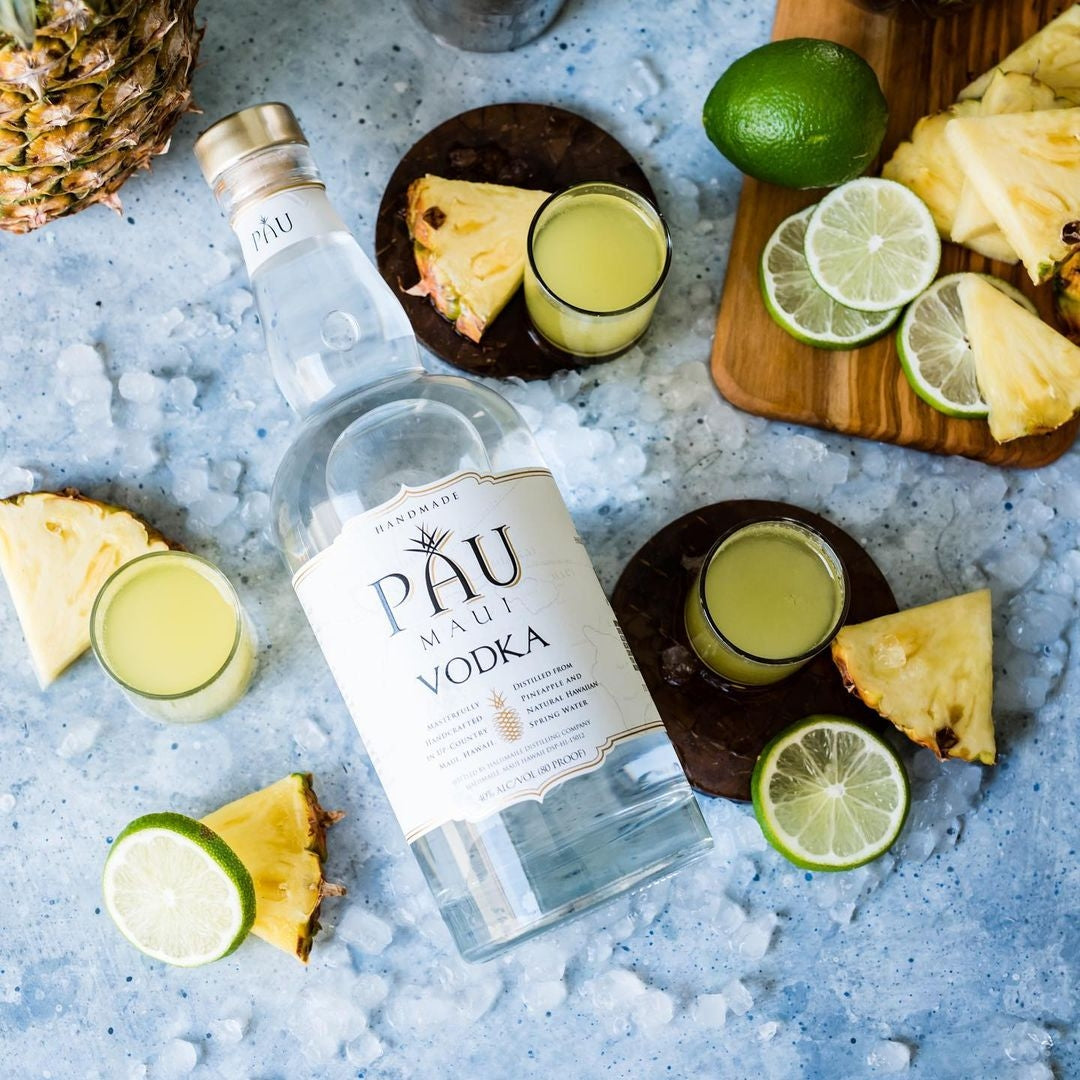 Purchase our libations
Our entire portfolio is available through DrinksUp.com.au